There is a $9+tx/person cover fee that includes access to the game library and the animators for the entire evening. Beyond that, it depends of your taste and budget for food and drinks. Ordering something (beverage, alcoholic drink, food, etc.) each hour is suggested. Tip is not included, and will be shared among our team of animators, barmans, cooks and waiters!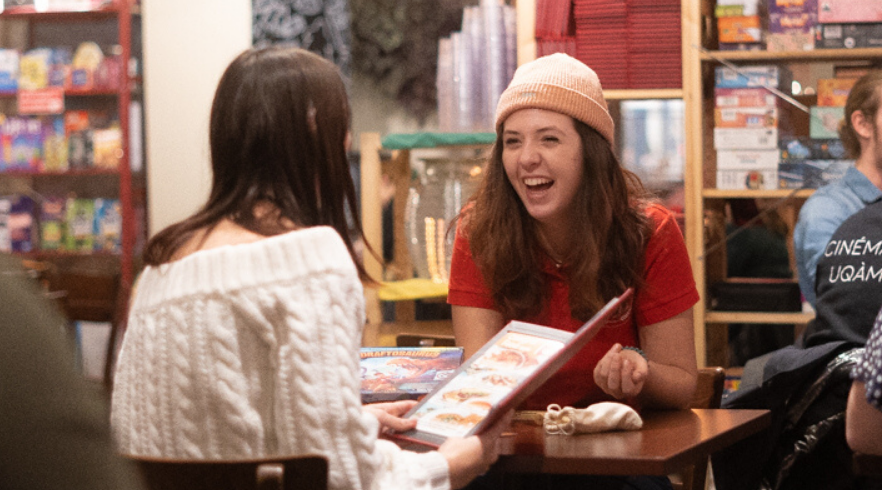 Ummmm, no. The $9+tx cover fee is neither enough for us to support the Randolph nor to pay your animators' wages. So in order to be able to stay open for a long, long time, we suggest ordering something (beverage, alcoholic drink, food, etc.) each hour. Thanks for your support!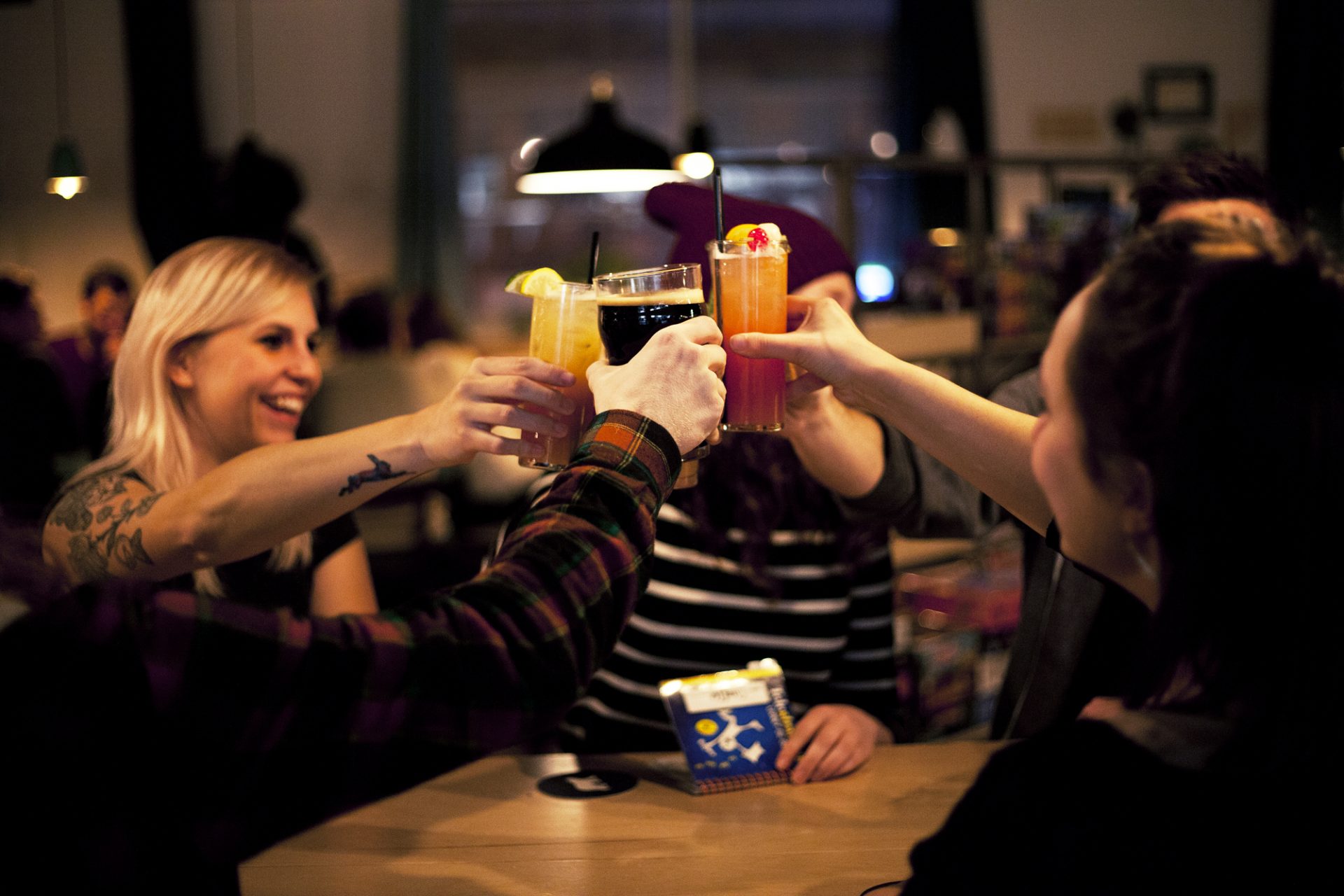 Reservations are highly suggested, you should do so online at https://www.randolph.ca/reservation-en-ligne.
For groups of over 12 people, we can seat you at multiple tables and offer a personalized experience. Please contact us at animation@randolph.ca for more details!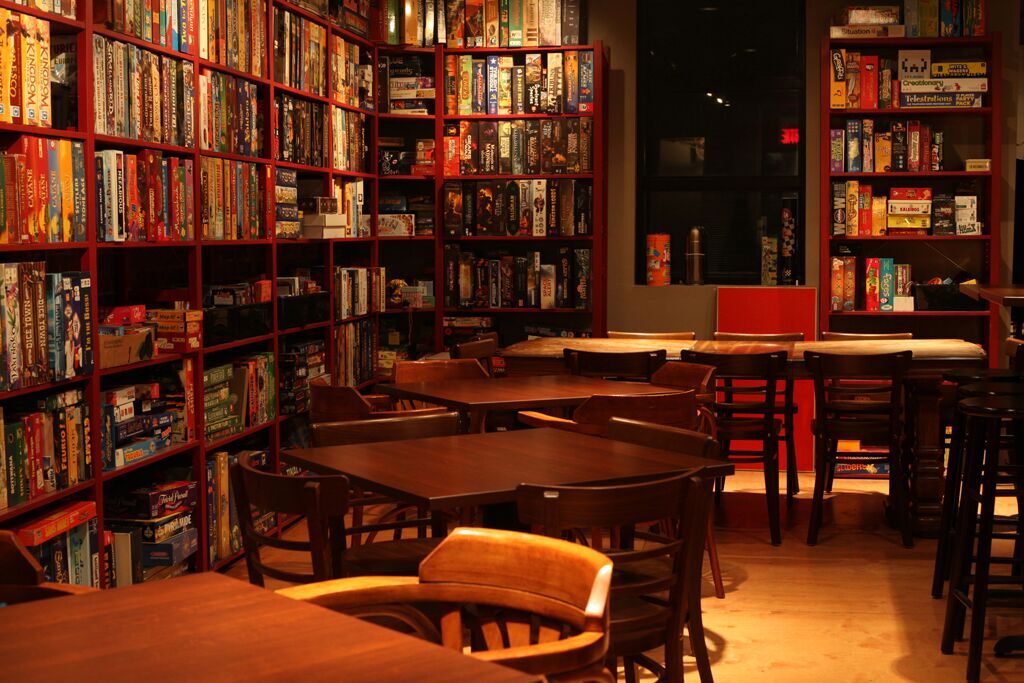 Minors are only admitted in 5 of our Pubs, at Randolph Pub Ludique DIX30 (Brossard), Quebec, Repentigny, Rosemont (Montreal) and Trois-Rivières, because of their restaurant licence. We suggest a minimum age of 8 years old in order to have a full experience and play games with the whole family.
Our 2 Pubs with terrasses, Randolph Pub Ludique Centropolis and Quartier Latin, may also welcome minors but exclusively on their terrasses, and until 10pm maximum, due to their bar licence. Minors must be accompanied by a parent or another legal tutor.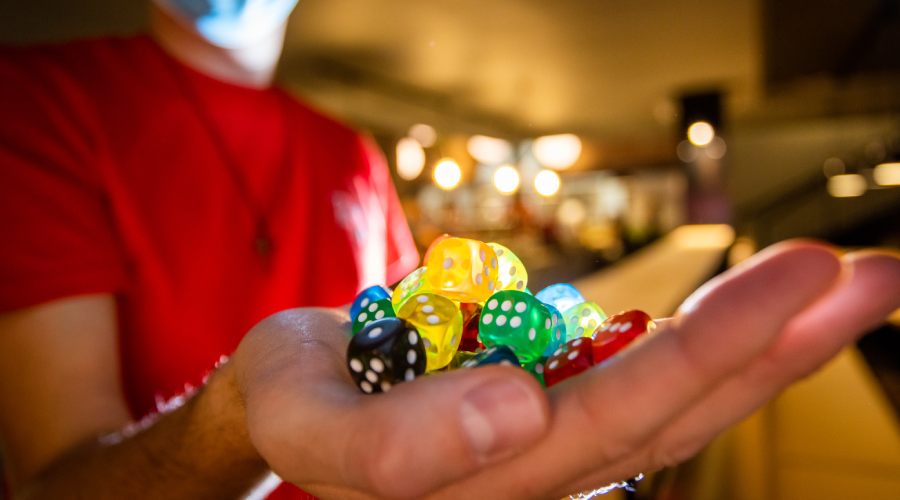 YES! To take a look to all our regular and special events, visit that page : https://www.randolph.ca/evenements/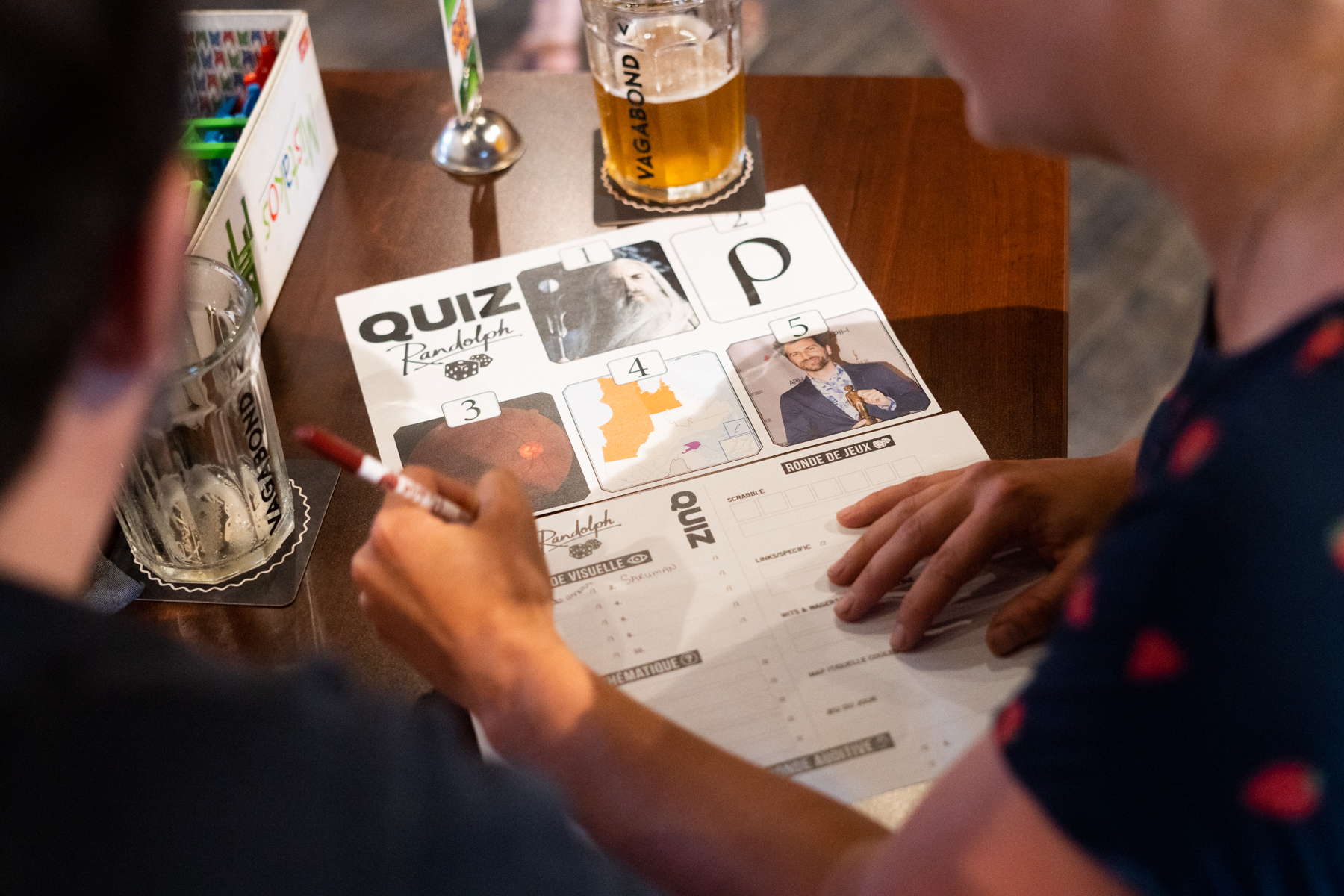 You are not allowed to bring in outside food; however, because it's your birthday, we will make an exception for your cake — and only for the cake. Please contact the Pub before making a reservation to discuss the details, which may include a small fee.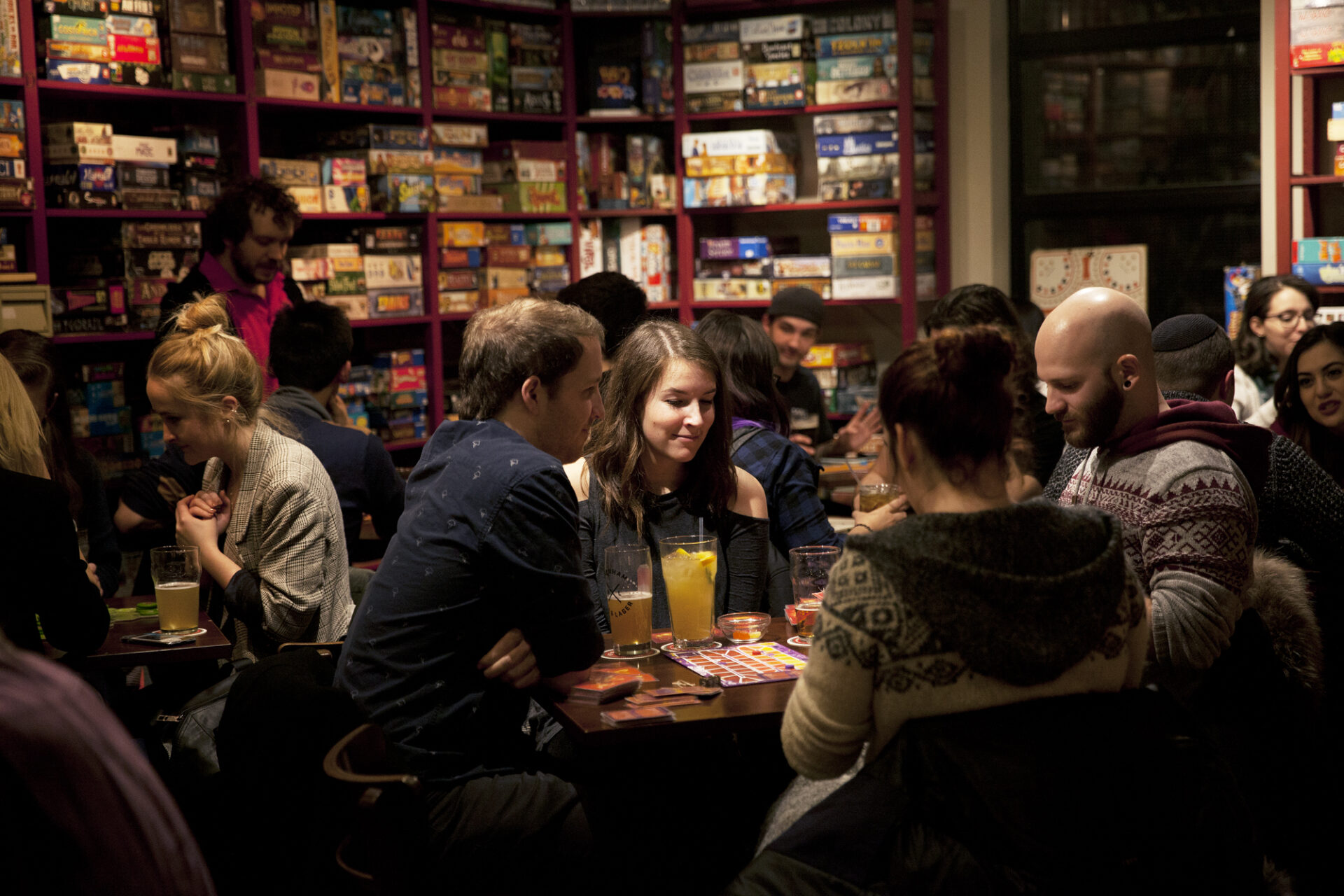 We welcome large groups for fundraising, office parties, anniversaries, graduation parties, etc. Special rates apply. The best thing you can do is to contact us by email at animation@randolph.ca!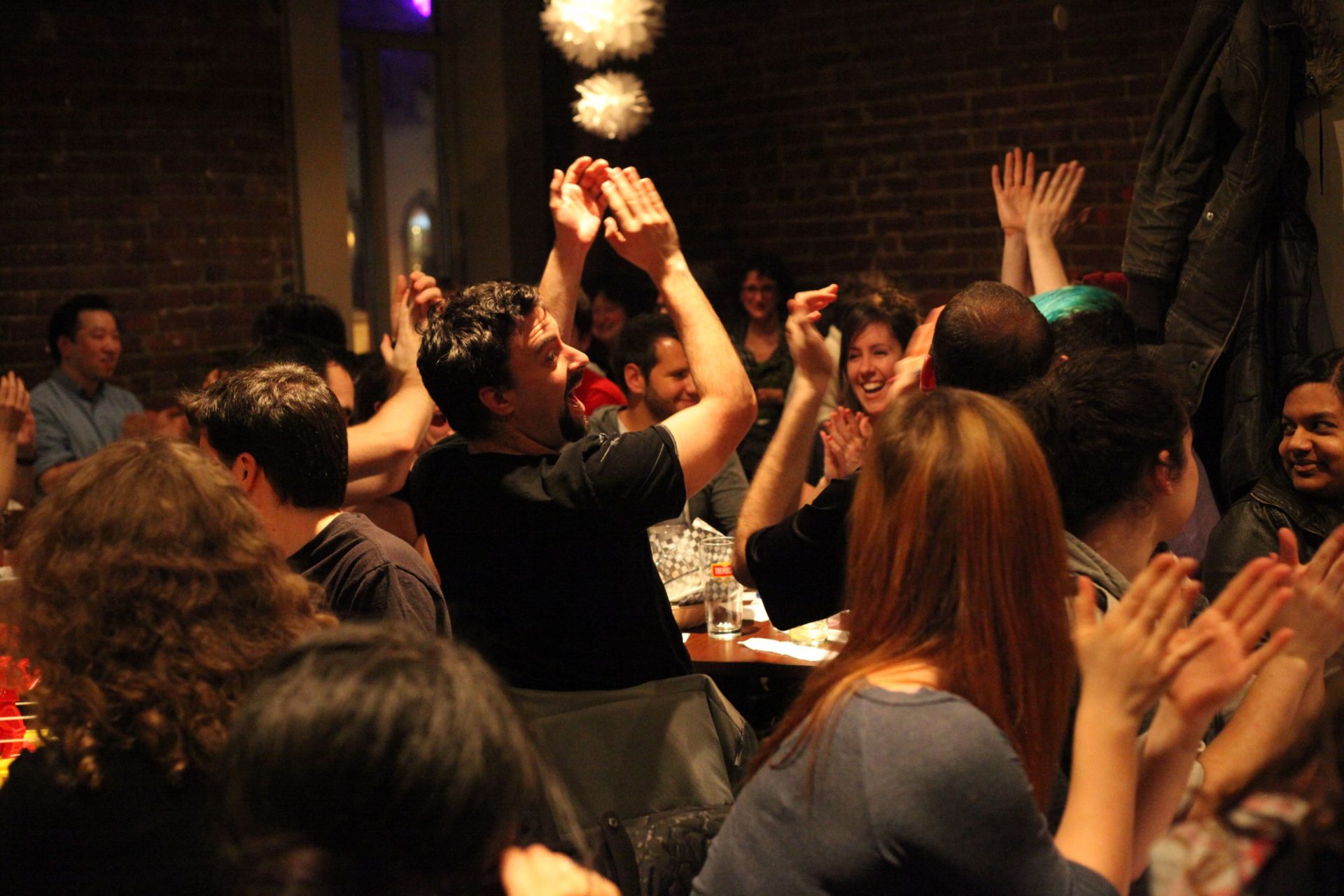 Of course you are welcome to have dinner wherever you like. Just be aware that anyone who leaves loses his place! If you leave the Pub, and return later, you will have to pay the $9+tx/person again.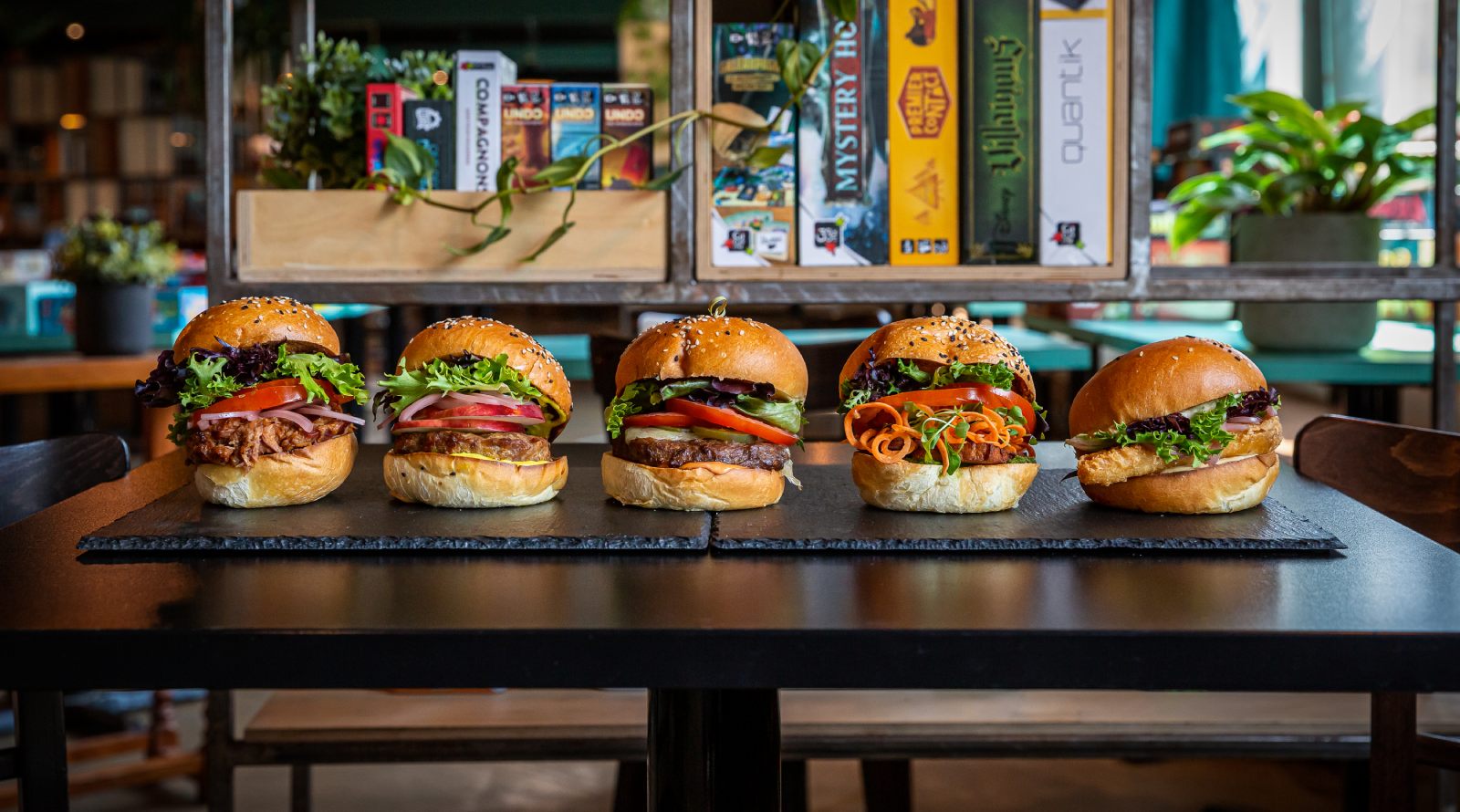 YES! Our team of animators can travel to a house, an office, a bar, a restaurant, a festival, or even a library! We will supply the games and a team of animators for any occasion! For more information, visit our Randolph Animation page or contact us at animation@randolph.ca.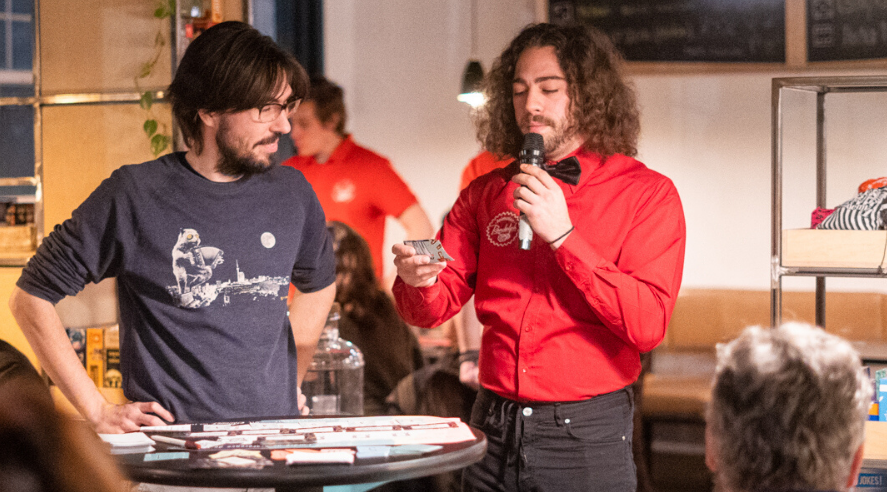 You can buy Timeline directly online, by visiting the Randolph Boutique Rosemont, or even by visiting the Pubs (even if our selection is limited). If the game you seek is not in our boutique, we can still order it for you. Just email us at boutique@randolph.ca.
The Boutique Randolph Villeray is located at 347 de Castelnau E, in Montreal, near the Jean-Talon and de Castelnau station.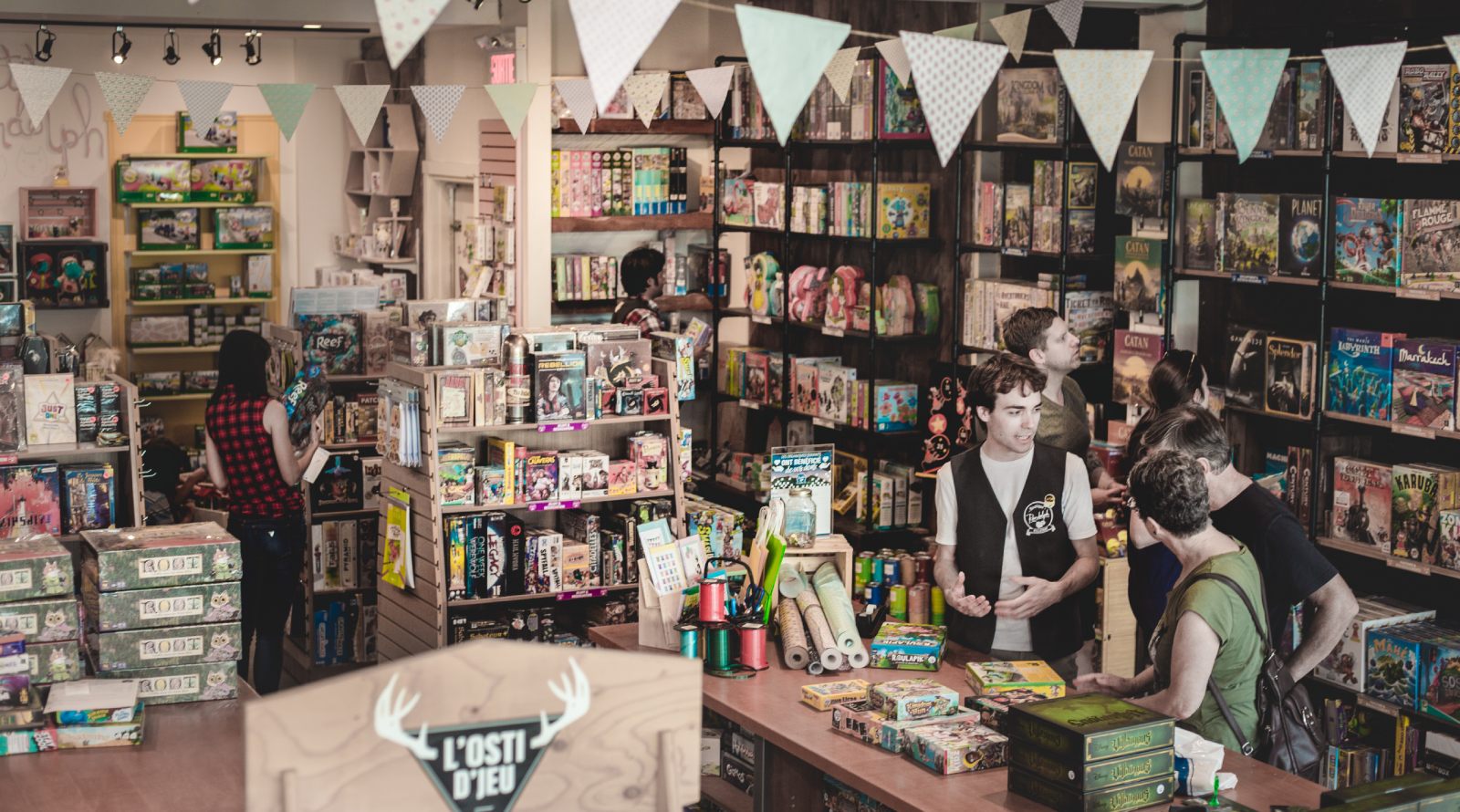 To take a look at the Boutique Randolph Villeray business hour : https://www.randolph.ca/boutique-randolph-villeray/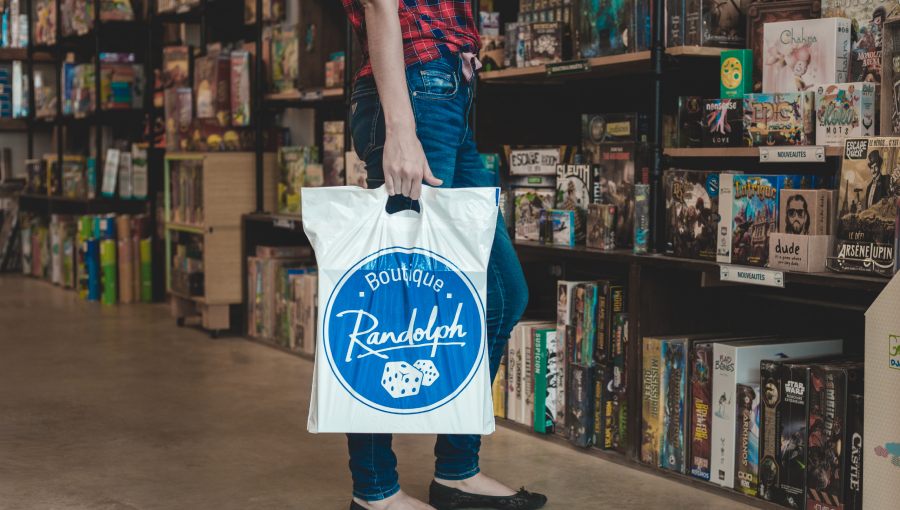 YES! We have numerous positions that might open up at different times during the year: animator, server, bartender, cook. Discover all of the current opportunities at https://www.randolph.ca/offre-demploi/ , or send us your CV by email at rh@randolph.ca. At any moment, a position could become available!