Team building, drinks, food, and fun all in one
What's a Gaming Party?
Looking for a fun-filled social activity? Our Gaming Parties are exactly what you're looking for! Custom-made for groups of friends, work colleagues, or families, the goal is simple: to play together and, most of all, to have fun!
When the Gaming Party gets going, it really takes off! Our Gaming Hosts will suggest Randolph's favourite party games, making sure that your evening is a blast!
Group games that allow you to all play together.
A Gaming Host will take care of you and explain each game to all members of the group at the same time.
Fun games that bring people together.
Our Gaming Party format can also be done in a virtual setting.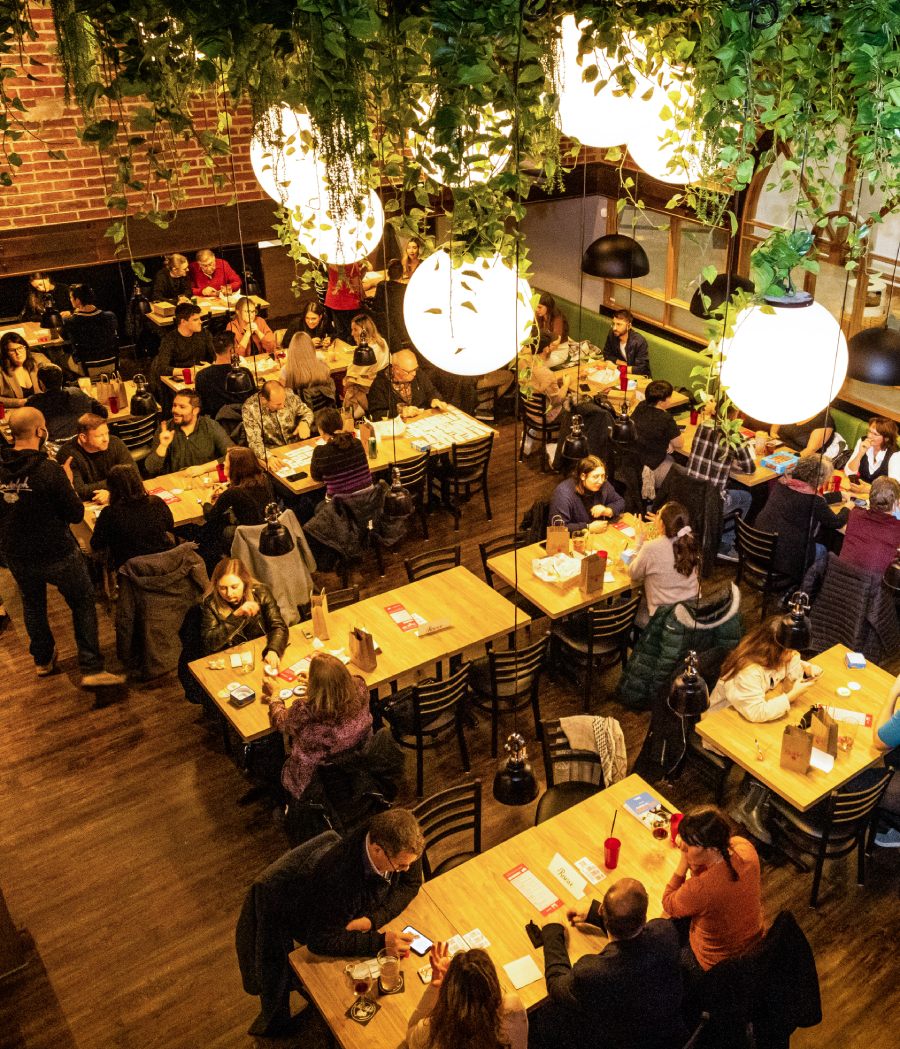 Randolph's Gaming Party for parties and company events
Add a dash of gaming your company event or private party! Games are great for bringing people together as they have fun discovering their competitive spirit. Perfect for corporate team building, weddings, birthdays, office parties, and stag and hen parties.
Our professional gaming hosts will take good care of you, adapting themselves to the specific profile of your group, and making sure that all members are involved and entertained.
With more than XXX games that have been on the market since 2013, we are the outdoor event specialists! Our selection of games is tailored for every season, so come back to check out what we have on offer.